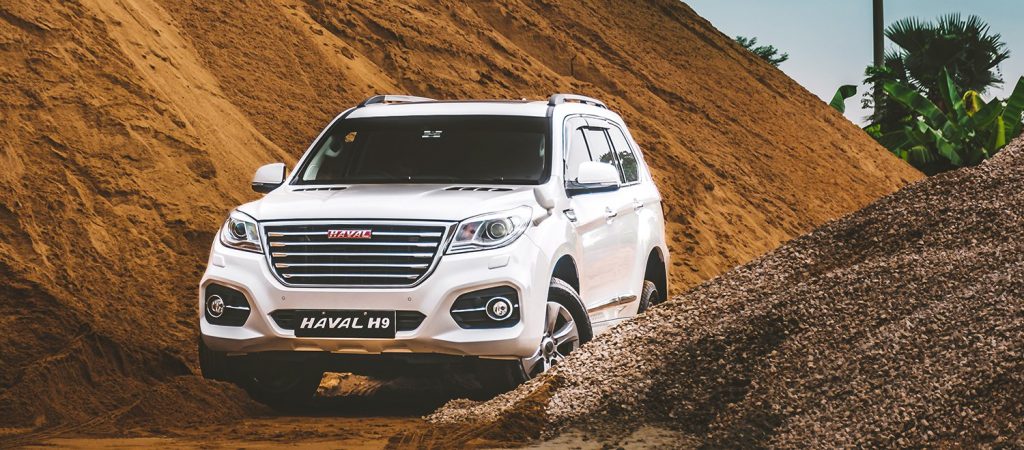 Designed by ex BMW design chief Pierre Leclercq and ex Range Rover design head Phil Simmons; Engineered by former Lexus-Toyota Chief Engineer Suguya Fukusato.

The new Haval H9 has Autonomous Emergency Braking, Adaptive Cruise Control, Blind Spot Monitoring, Forward Collision Warning, Lane Departure Warning and Rear Cross Traffic Alert. This full suite of active and passive safety systems is designed to provide a haven for you and your most precious cargo in all conditions. Constantly working in harmony behind the scenes, they provide high levels of safety and peace of mind motoring.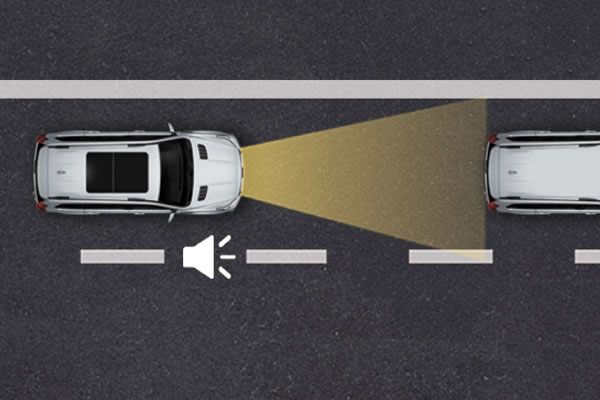 AUTONOMOUS EMERGENCY BRAKING (AEB)*
If the vehicle in front brakes suddenly and you don't have enough time to respond, the HAVAL H9 will instantly apply the brakes to help avoid an accident. The H9 AEB scans the road 20 times per second.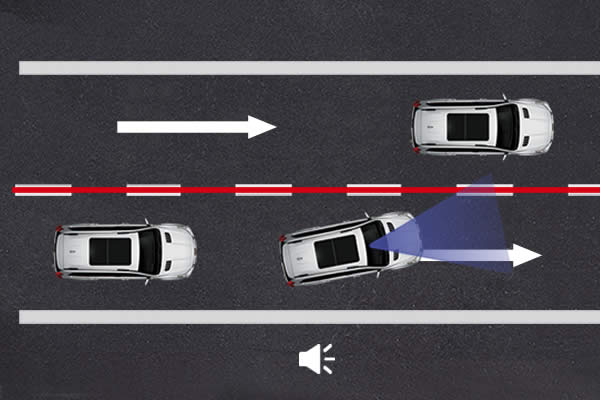 LANE DEPARTURE WARNING (LDW)
Working in tandem with BSM, LDW constantly monitors your environment and, if it detects you moving outside your lane without using your indicator, will sound an audible buzzer and flash a warning on screen to help you stay safe.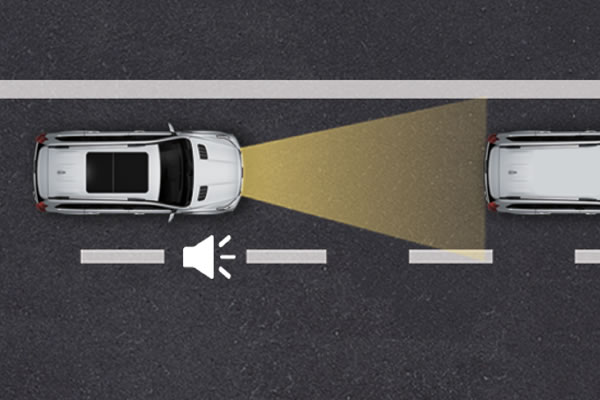 ADAPTIVE CRUICE CONTROL (ACC)
ACC takes the stress out of freeway travel and operates from 30 km/h. If the vehicle in front slows down, the H9 will also slow down to maintain a safe distance.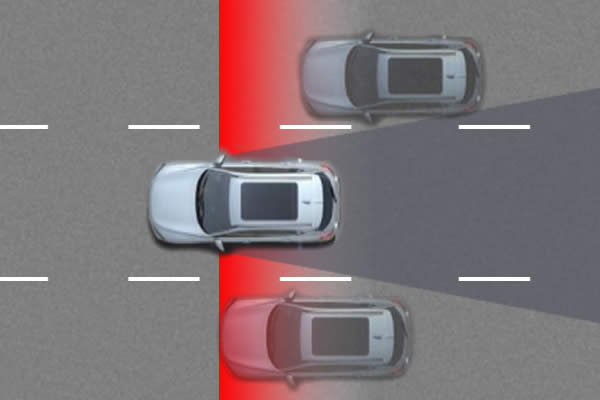 BLIND SPOT MONITORING (BSM)
Statistics show that a quarter of all side impact collisions could be eliminated by having BSM fitted. Using strategically mounted radar sensors, BSM monitors vehicles moving up on either side and lets you know via an amber indicator mounted on the inside of each side vision mirror. If you indicate to change lanes with a vehicle still in the blind spot, BSM sounds an audible warning to help you stay safe.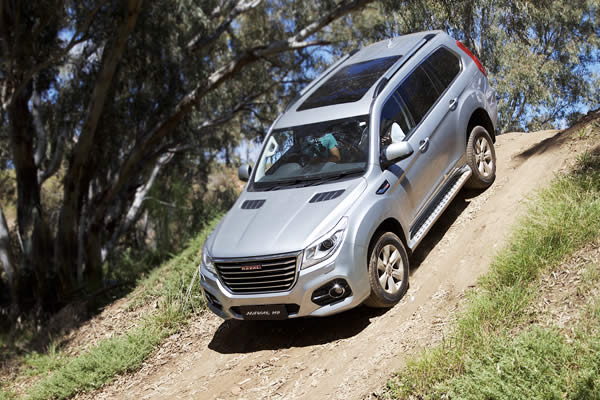 HILL DESCENT CONTROL (HDC)
HDC is part of the latest Bosch V9.0 stability control system that is standard on all H9s. When heading down a steep hill, engaging HDC means the H9 will take over braking, applying pressure to each wheel individually to ease you safely to level ground. All the driver needs to do is keep the car heading in the right direction. It's peace of mind motoring to keep you and your family safe.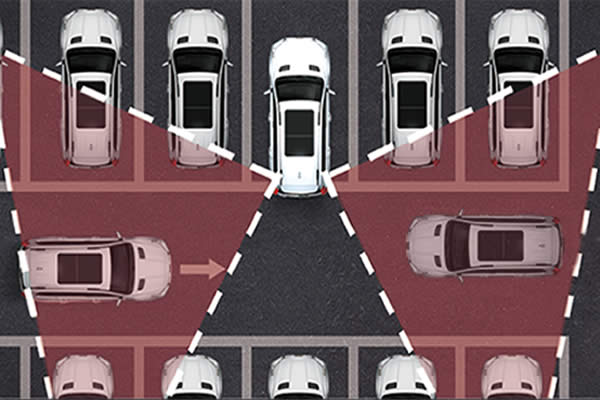 REAR CROSS TRAFFIC ALERT (RCTA)
RCTA is an extension of the rear camera system and designed to warn the driver of any cars that are entering your path when reversing. This is particularly helpful in a busy parking lot, where RCTA can detect moving cars far quicker than human senses.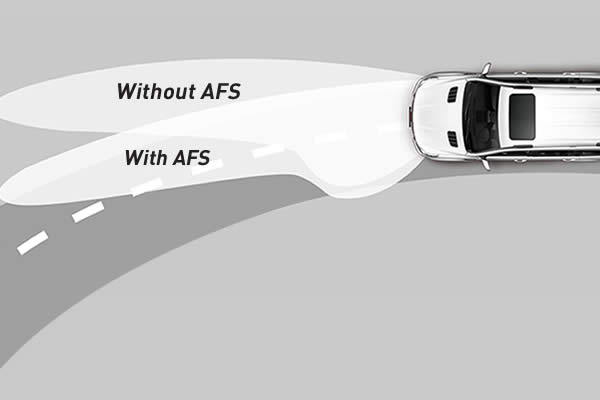 ADAPTIVE FRONT LIGHTING (AFS)
The H9 ULTRA also features  Adaptive Front Lighting System (AFS) that allows the driver to 'look around' corners and automatically adjusting levels when traversing up and down hills. Ambient light sensors constantly monitor the brightness of the surrounding environment and switch the headlamps on and off automatically.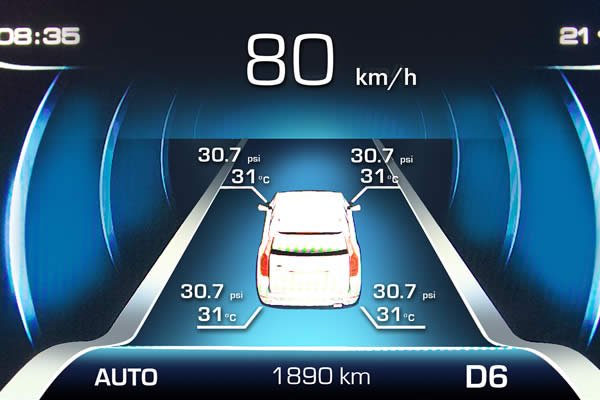 TYRE PRESSURE MONITORING (TPMS)
The H9 is also fitted with active  Tyre Pressure Monitoring System  (TPMS). Safety experts believe that incorrect tyre pressures contribute to around 80% of accidents involving punctures, which is why tyre pressure monitoring systems are now mandatory in the US.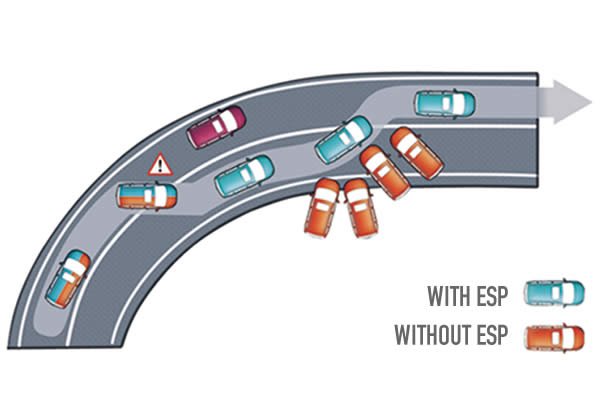 ELECTRONIC STABILITY CONTROL (ESP)
HAVAL dynamic engineers use the latest generation Bosch  Electronic Stability Program (ESP) to improve vehicle stability, reduce traction loss and reduce the risk of accident due to loss of car control.
ESP comes with two useful safety suites particularly designed to assist with off-road driving:  Hill Hold Control  (HHC) and  Hill Descent Control  (HDC).
*Autonomous Emergency Braking (Vehicle Detection AEB) system is designed to reduce the risk of a collision with another vehicle. Safety features are not a substitute for driver alertness and may not operate in some driving and road conditions or adverse weather. Drivers should always drive carefully and never rely wholly on the system for safety.

No matter what you or your family is doing or where you're going, in the new HAVAL H9 you're doing it with style. With a distinctly different look, there's no mistaking the H9 for any other vehicle on the road. With its mix of bold, contemporary styling and the muscular definition of a vehicle capable of conquering any destination, the H9 is the new leader of the styling council.
Those stylish lines represent the culmination of years of hard work by a team of dedicated designers and engineers to produce the finest possible SUV.
The low front and high rear waistline accentuate the sporting appearance of the H9, ensuring it looks just as good standing still as it does carving a path through the urban jungle or exploring off the beaten track. It not only looks good, it's aerodynamically designed to channel the airflow around the car for maximum efficiency and lower road noise.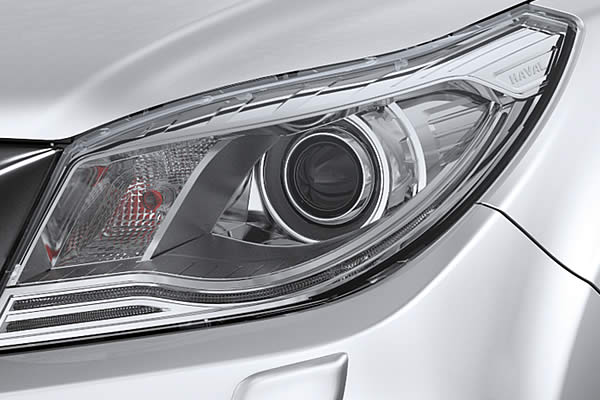 Xenon headlamps are standard on all H9 models to brilliantly illuminate the road ahead, while the Premium version features  Adaptive Front Lighting System (AFS) that allows the driver to 'look around' corners. Ambient light sensors constantly monitor the brightness of the surrounding environment and switch the headlamps on and off automatically.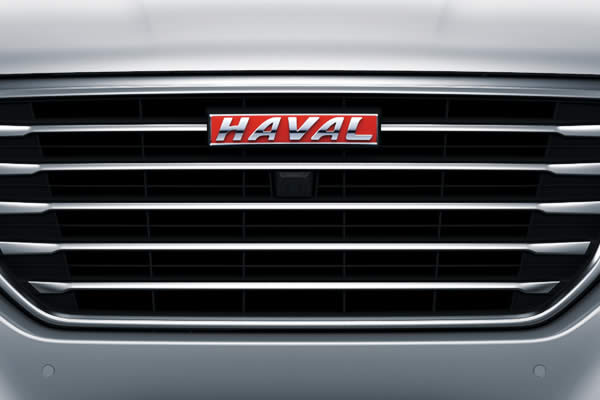 Function blends seamlessly with form from the distinctive horizontal chrome grille bars to the smooth operation of the tailgate.
Other practical standard features include puddle lamps built into the large side mirrors and side steps for ease of entry and exit.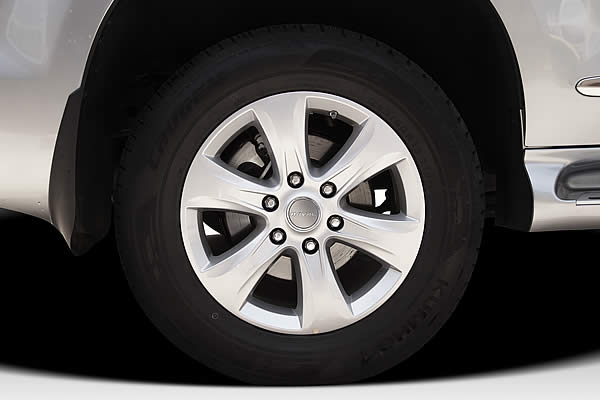 Both H9 models now come with stylish 18-inch alloys wrapped in 265/60 R18 tyres. Other practical standard features include side steps – for ease of entry and exit – and aerodynamically designed roof rails to assist transportation of large items quickly and easily.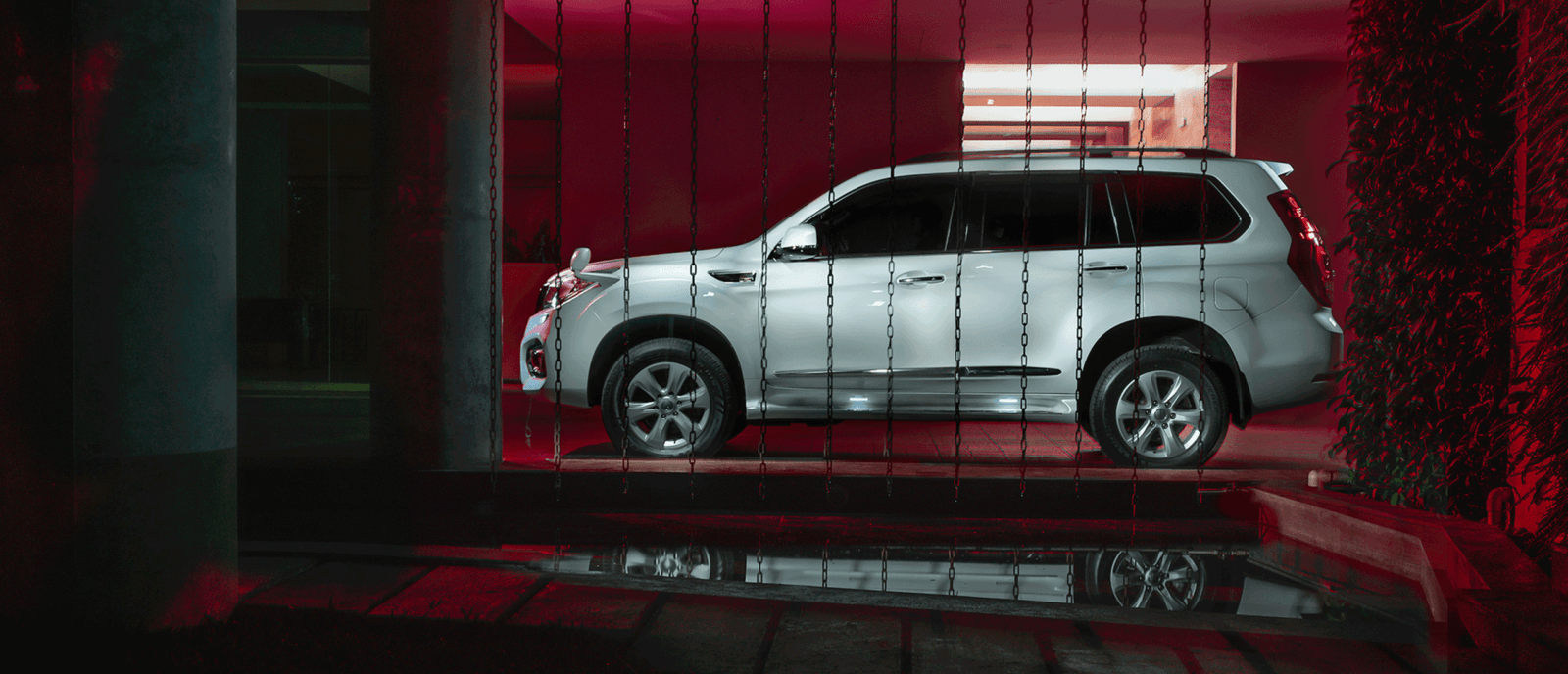 Haval H9 is designed to provide a heaven for you and your most precious cargo in all conditions. Specialist designers have worked tirelessly to create a cabin that offers a tranquil and comfortable experience for you and your family. The new HAVAL H9 combines luxury materials throughout, outstanding fit and finish, leading technologies, space and attention to detail to make every journey a comfortable experience. Every element has been designed with maximum legibility and clarity, with every switch back-lit to provide ease of use in all conditions.
At a time when other manufacturers are squeezing third row seats into mid-size SUVs, HAVAL is providing a generous 700mm of leg room for third row customers in the H9 for similar money. It means every drive with your family is no longer a squeeze, it's the adventure you've always wanted it to be.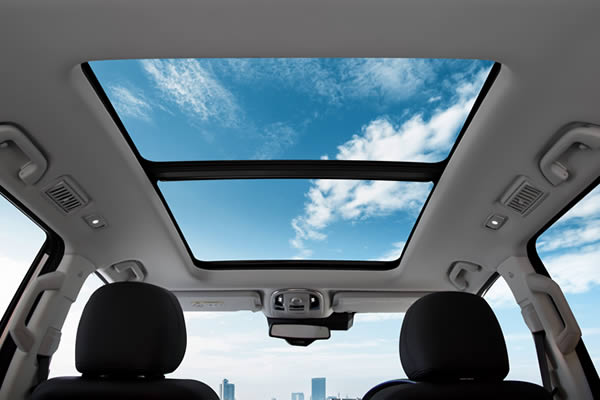 An all-new panoramic sunroof dominates the view in the range-topping H9 Premium with full Option, while the Premium now has a standard sunroof in its equipment list. It means family adventures in the new H9 now come with a terrific vista view.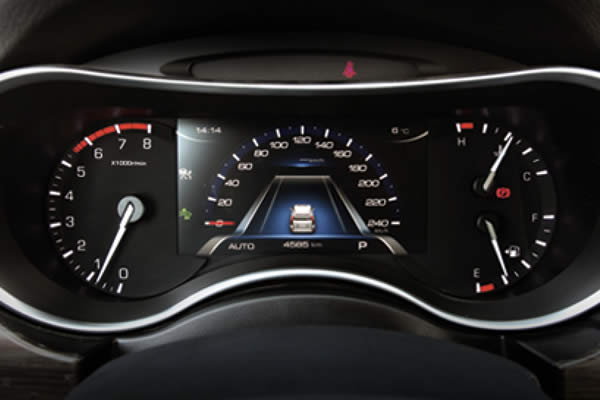 DIGITALLY ENHANCED INSTRUMENTS
The instrument panel combines large, easy to read analogue dials for speedometer and tachometer and houses a 3.5-inch LED screen complete with a host of driver-friendly read-outs including speed, average speed, fuel consumption, distance to empty and tyre pressure monitoring. These displays are accessed and cycled via the steering-wheel-mounted switchgear.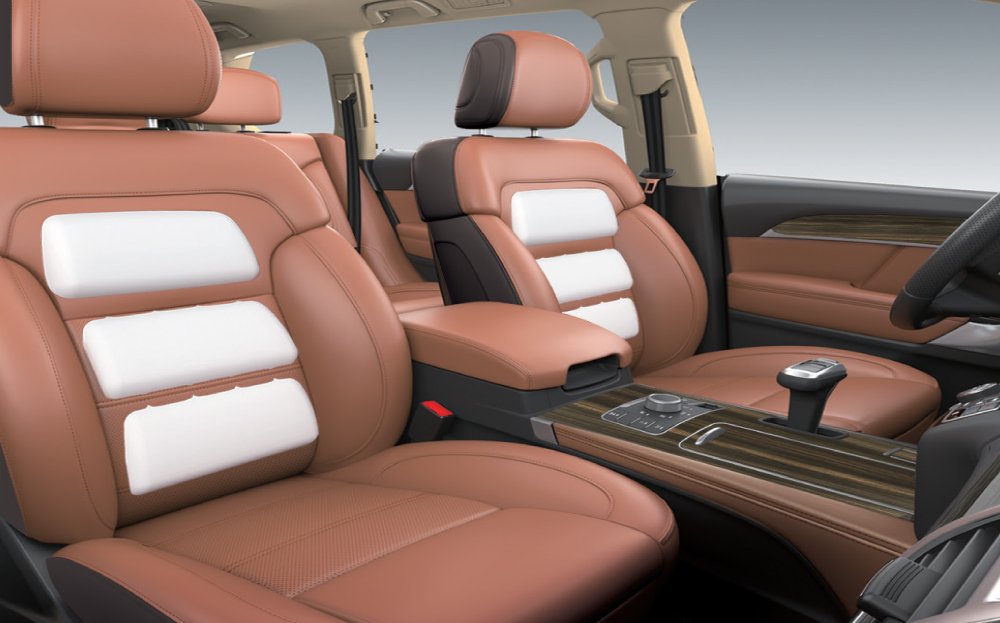 MASSAGING & VENTILATED SEATS
The HAVAL H9 offers class-leading levels of quality, comfort and a number of functions for both the driver and passengers. On the ULTRA you will find soft, durable and wipe-clean Comfort-Tek seats. The ULTRA front seats are heated, ventilated, have under knee support and offer an adjustable massaging function that makes driving a absolute pleasure.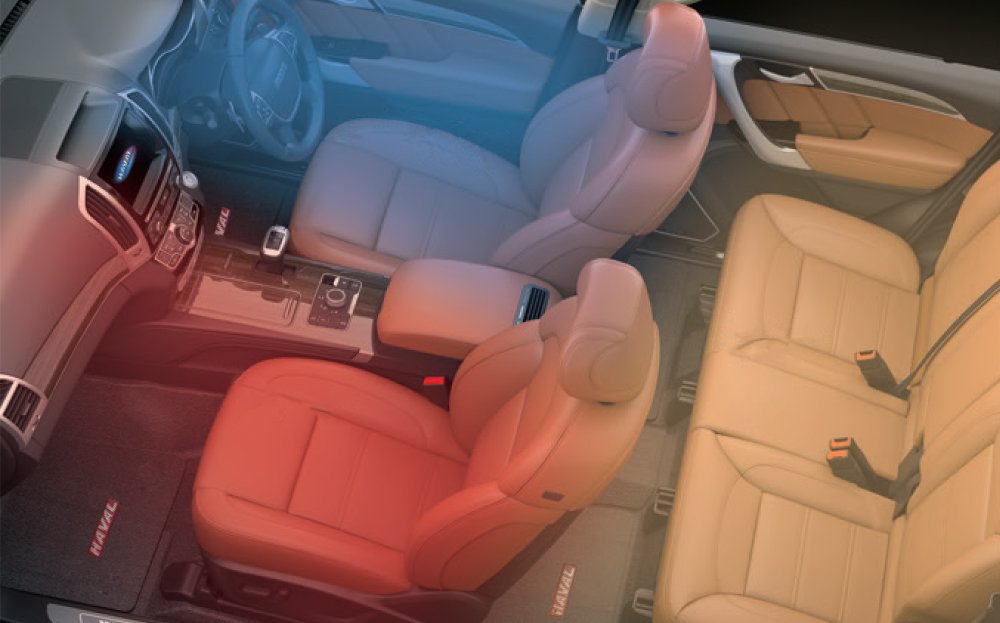 The climate control system in the HAVAL H9 means every occupant is seated in maximum comfort. The driver, front passenger and rear passengers can all dial in their preferred temperature setting, making arguments over heater settings a distant memory. Powerful fans and high mounted vents in all three rows ensures air flow is swift and plentiful.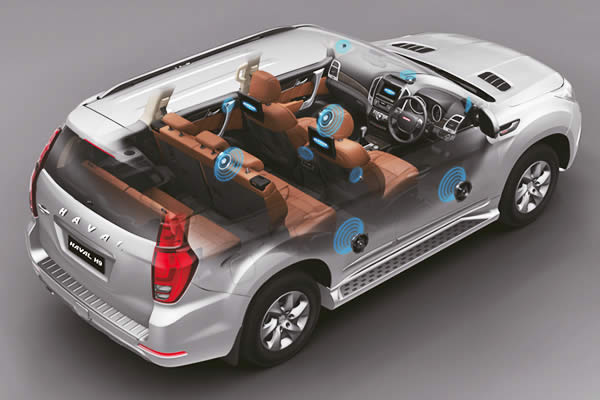 The H9 Luxury comes with a high-fidelity sound system that delivers crystal clear sound from a variety of sources (Bluetooth, CD, USB, radio) through seven quality speakers. Move up to the H9 Premium and the sound system comes with 10 INFINITY speakers, including an under-seat mounted subwoofer. Both systems can be controlled via the steering-wheel mounted controls.

The new HAVAL H9 comes with a state-of-the-art turbocharged petrol engine that delivers, family-friendly power. With 185 kilowatts of power and 355 Newton-metres of torque, the H9 has all the power you need to meet every challenge that gets asked of you today.
The engine is matched to an all-new, German engineered eight-speed automatic transmission. Similar to the gearbox used by leading European luxury car manufacturers, it delivers a silky smooth drive, effortless launch feel and improved fuel consumption.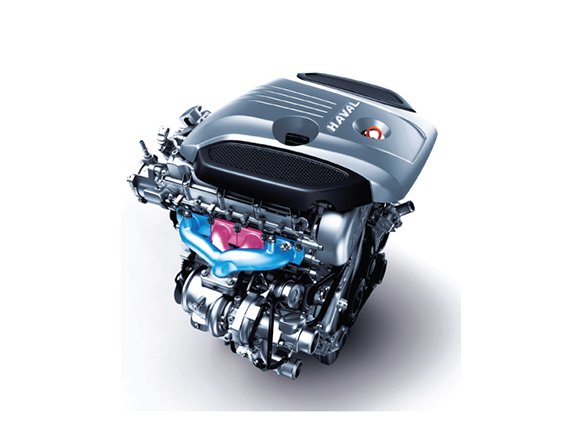 The new HAVAL H9 comes with a petrol engine, turbocharged to deliver 185kW and 355 Newton-metres. The H9 engine uses a turbocharger boasting variable geometry technology, which alters the pitch of the fan blades to provide optimum performance according to the driving conditions. Drive it and you'll experience smoother take-off, more powerful acceleration when required and improved fuel economy at cruising speeds. It also features a twin channel charger intake system to improve turbo performance, while variable valve timing  (VVT)  delivers maximum power, increased fuel efficiency and reduced emissions.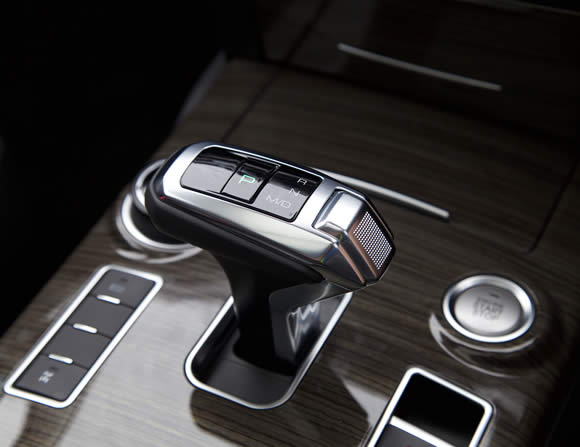 The German engineered ZF 8-Speed automatic transmission delivers great launch feel, improved economy, buttery smooth gear changes and outstanding overtaking performance.
This setting is for enthusiast driving on bitumen roads, and ensures the ZF 8-speed transmission holds lower gears for longer before changing up. At speeds below 80 km/h, the top two overdriven gears are locked out for optimum performance feel and when the mood takes you, switch the H9 to Sport mode and flick the paddle shifters for that extra dose of adrenalin.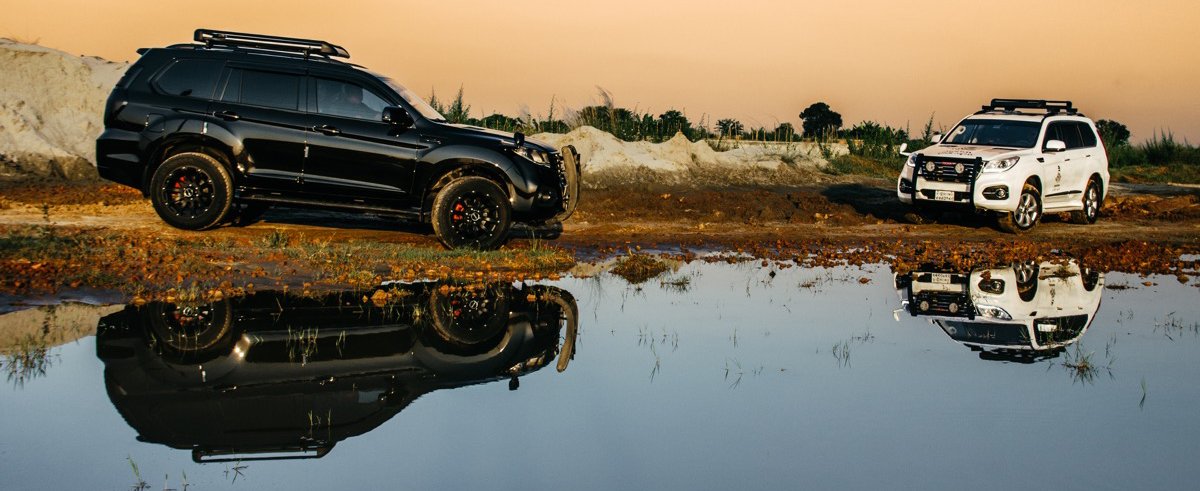 The new HAVAL H9 is one of the most comfortable and capable off-road vehicles you'll ever drive. 
That's why Australia's leading off-road magazine – 4X4 Australia – named the H9 as one of the finalists in the gruelling 2017 and 2018 4X4 Of The Year Award.
Starting with a rugged ladder frame chassis, the H9 was designed to offer a strong platform to help you conquer the most challenging conditions. Much more resistant to twisting forces, the ladder frame H9 chassis delivers a smooth, quiet ride in all conditions.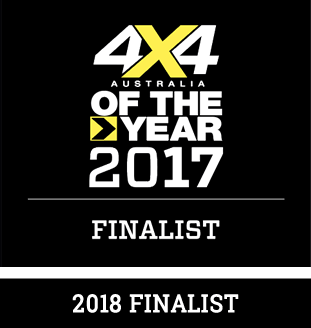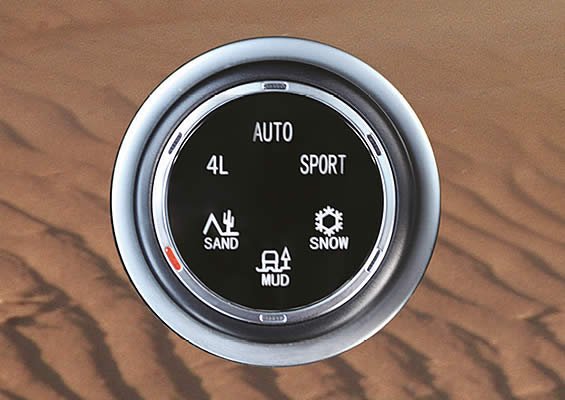 ALL-TERRAIN CONTROL SYSTEM
Both versions of the new H9 come standard with HAVAL's proven All-Terrain Control System (ATCS) to enhance off-road performance. ATCS allows customers to choose the on- and off-road setting to suit their environment and offer maximum performance and safety at the turn of a dial.
The system automatically adapts to any on- or off-road situation and is designed as a select and forget setting. This is the recommended setting for most customers for optimum performance and economy.
Traction is adjusted for the slippery conditions prevalent in snow, utilising the high torque of the engine and the technology of the ZF 8AT to start in second gear to minimise slippage and maximise traction.
The Bosch Generation 9.0 Traction Control System allows higher engine speeds and torque for maximum traction through dry sand.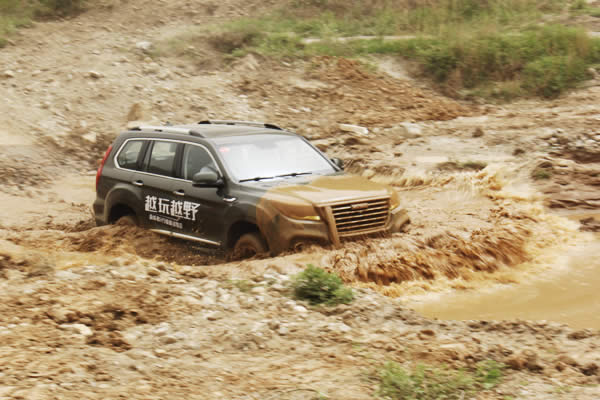 Operates like the snow setting, but employs the BorgWarner transfer case to sense slip in one wheel and transfer torque to the appropriate wheel for optimum drive efficiency.
This setting is for the toughest conditions, or when maximum traction is required such as towing through muddy conditions. By engaging the low-range transmission, the torque of the engine is multiplied by a factor of up to 2.48.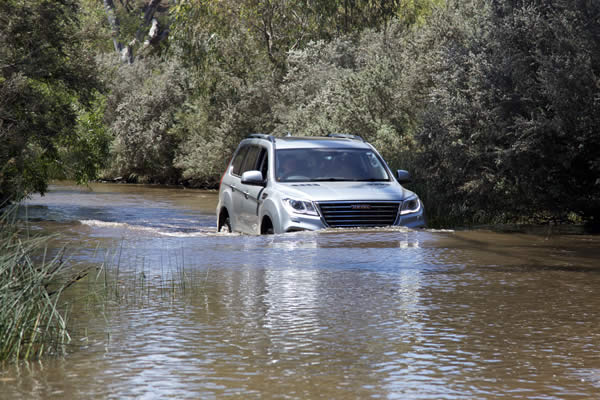 LOCKING REAR DIFFERENTIAL
Anyone who has been at a boat launch has watched vehicles claiming to be SUVs struggle to tow a boat out of the water. The locking rear differential in the H9 delivers maximum traction exactly when you need it with the push of a button. It's also a handy feature in rugged off-road conditions.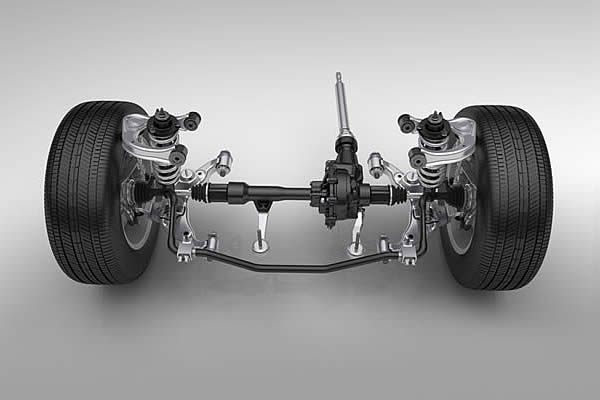 DOUBLE WISHBONE SUSPENSION
The front wheels ride on a double wishbone suspension, with unequal length upper and lower wishbones designed to change camber angle to easily accommodate any change in road surface. That means the tyre maintains maximum contact with the road, reducing tyre wear and delivering a smooth, comfortable ride for you and your family.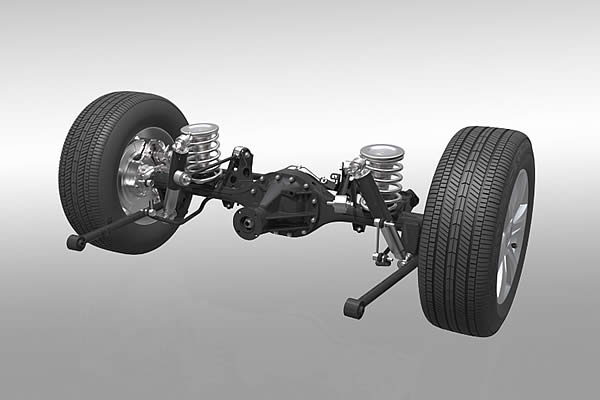 MULTI-LINK REAR SUSPENSION
The multi-link rear suspension provides high levels of control, greatly reducing undue forces generated by the road surface. This improves comfort levels for all occupants and helps deliver optimum launch feel and braking power.
Protect your cargo with this easy to fit and remove Australian-made cargo barrier.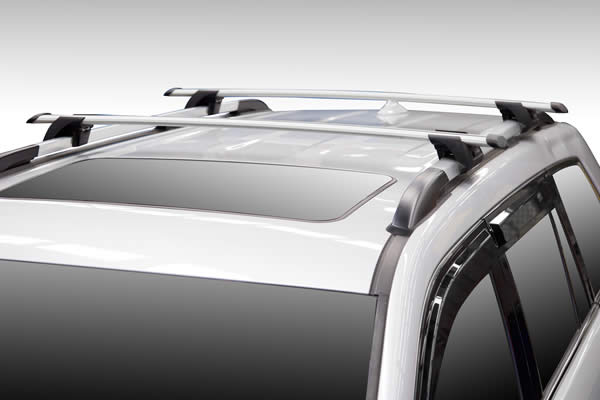 Carry more with these genuine  aerodynamically designed roof racks.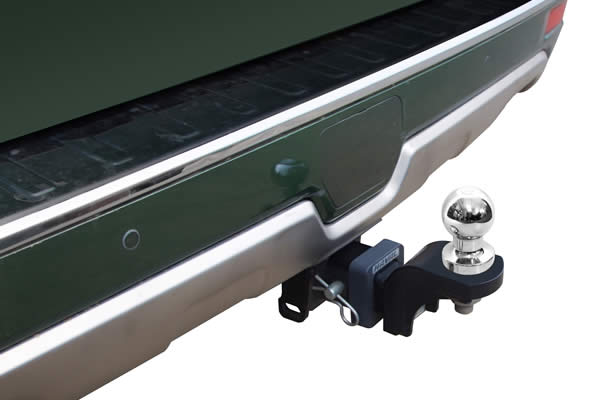 Genuine Australian made tow bars are designed for your HAVAL H9.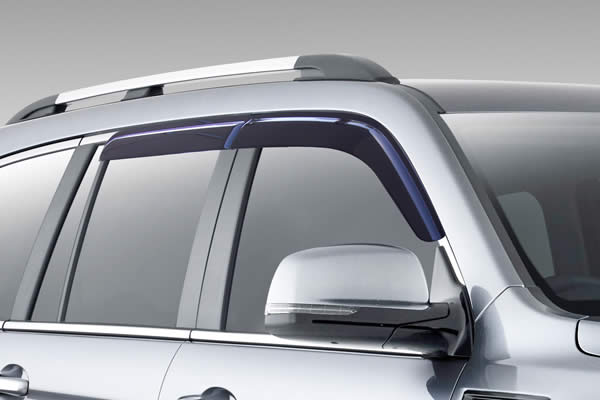 Protect yourself from the elements with these tinted weather shields for your H9.
Haval Bangladesh is trying to bring something fresh to the table with a customization pack for the  Haval SUV. The customization is done according to the demand of the guests. And the price vary on the basis of model & customization mode.
Recently Haval Bangladesh customized a black H9 which became a piece of attraction among the automobile lovers of Bangladesh.  The package which doesn't have an official name as of yet but Haval Bangladesh  is calling the kit the Night Shade package.
Consisting of a sinister black theme, the upgrade pack comes with blacked out 20 inch wheels, a massive bull-bar up front, LED off-road lights, steel rear bumpers and a rather useful roof rack. All around the car, chrome door handles, window liners and badges have been blacked out, while black-tinted taillights, reflectors, windows and smoked out headlights complete the package.
| MODEL | |
| --- | --- |
| Length X Width X Height (mm) | 4856*1926*1900(suspended spare tire under the chasis) |
| | |
| Front/Rear wheel track (mm) | |
| MODEL | |
| --- | --- |
| | Double VVT, Turbocharged, Cylinder direct injection, Double-channel (248 HP) |
| | |
| | |
| | |
| | |
| MODEL | |
| --- | --- |
| | |
| | |
| Braking system(front/rear) | |
| Suspension system(front/rear) | Double-wishbone suspension/Mu lti link suspension |
| Gross Vehicle weight (GVW) | |
| | |
| | |
| | 1st-4.714, 2nd-3.143, 3rd-2.106, 4th-1.667, 5th-1.285, 6th-1.000, 7th:0.839, 8th-0.667, Reverse:3.317 |
| | |
| Fording depth/Submersion Height | |
| | |
| | |
| MODEL | |
| --- | --- |
| | |
| Starter ( Voltage & Capacity in Kw) | |
| Alternator ( voltage & capacity in Amp) | |
| MODEL | PREMIUM | LUX |
| --- | --- | --- |
| | | |
| | | |
| Aluminum Alloy Wheel Hubs | | |
| | | |
| | | |
| | | |
| MODEL | PREMIUM | LUX |
| --- | --- | --- |
| 4 -Way Manually Adjustable Steering Wheel | | |
| Multi-function Steering Wheel | | |
| Bluetooth Hands Free Link | | |
| Brightness-adjustable Instruments | | |
| | | |
| Steering Wheel with Paddle Shifters | | |
| 7 inch Coloured Trip Computer | | |
| MODEL | PREMIUM | LUX |
| --- | --- | --- |
| Dual, Front & Side Curtain Airbags | | |
| Adjustable Seatbelts with Pretensioner | | |
| Electric Anti-glare Internal Rear-View Mirror | | |
| | | |
| | | |
| Reverse Radars(4 front+4 rear) | | |
| Driver condition monitoring | | |
| Remote control window closed | | |
| Speed-sensing Central Door Lock | | |
| Automatic Collision Unlocking Function | | |
| | | |
| | | |
| Flameout Automatic Unlocking | | |
| Intelligent Door Locking Error-Proofing Function | | |
| | | |
| Collapsible Energy-absorbing Steering Column | | |
| TPMS(Tyre Pressure Monitoring System) | | |
| ABS(Anti-skid Brake System)+EBD(Electronic Brake force Distribution)+TCS(Traction Control System) | | |
| | | |
| ESP(Electronic Stability Program) | | |
| HAC(Hill-start Assist Control) | | |
| RMI(Roll Movement Intervention) | | |
| HDC(Hill Descent Control) | | |
| | | |
| Electronic Differential Lock | | |
| All Terrain Response system(Auto, sport, sand, snow, mud,4L) | | |
| | | |
| | | |
| | | |
| | | |
| MODEL | PREMIUM | LUX |
| --- | --- | --- |
| | | |
| | | |
| | | |
| 2 High Tone Speakers + 4 Low Tone Speakers + 1 center-channel speaker | | |
| Infinity(4 High Tone Speakers + 4 Low Tone Speakers + 1 center-channel speaker + 1 Subwoofer) | | |
| | | |
| MODEL | PREMIUM | LUX |
| --- | --- | --- |
| Green Glasses(Grey Glass Sunroof) | | |
| Grey Glasses(back door+triangular window on the side+rear window+Sunroof) | | |
| Full Power Windows (with one click lifting and anti-pinch Function) | | |
| Electric Rear View Mirror w/Defroster | | |
| Rear View Mirror w/ LED Turn Signal Light | | |
| Door mirror position memory assist | | |
| Electrically Adjustable Door Mirror | | |
| MODEL | PREMIUM | LUX |
| --- | --- | --- |
| | | |
| | | |
| | | |
| Headlights cleaning system | | |
| DRL(daytime running lights) | | |
| Electric Height-ajustable Headlamps | | |
| LED Projection Headlight with AFS(Adaptive Frontlighting System) | | |
| | | |
| | | |
| MODEL | PREMIUM | LUX |
| --- | --- | --- |
| Three-zone automatic air conditioning (driver+passenger+in depent rear) | | |
| | | |
| Outside Temperature Indicator | | |
| | | |
| MODEL | PREMIUM | LUX |
| --- | --- | --- |
| Front Seatbelt Unfastening Warning System (Driver and Front Passenger) | | |
| | | |
| Emergency Brake Alarm System | | |
| Burglarproof Alarm System | | |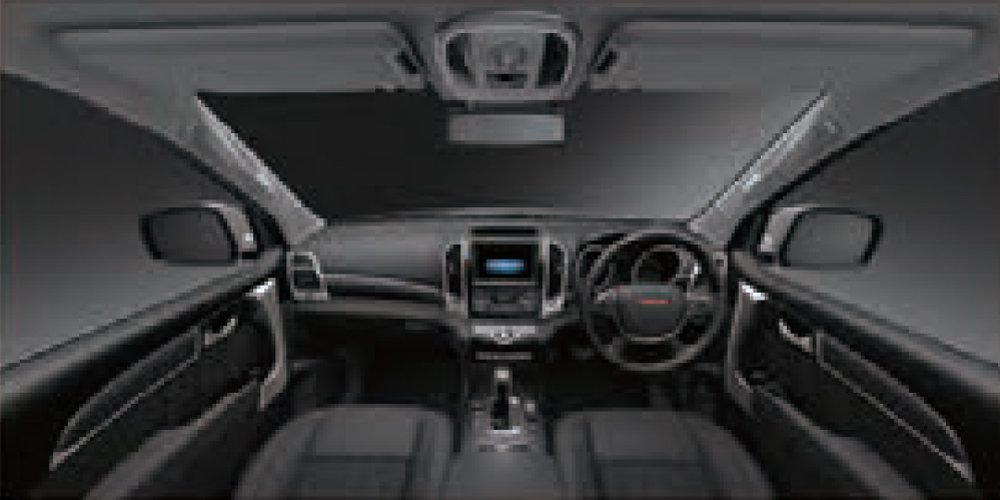 Black/ Grey Interior decoration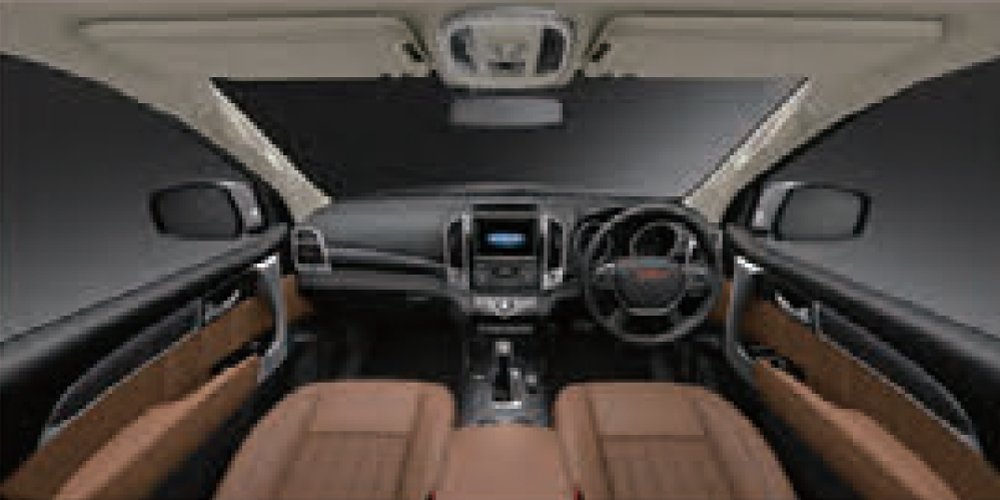 Black/ Brown Interior decoration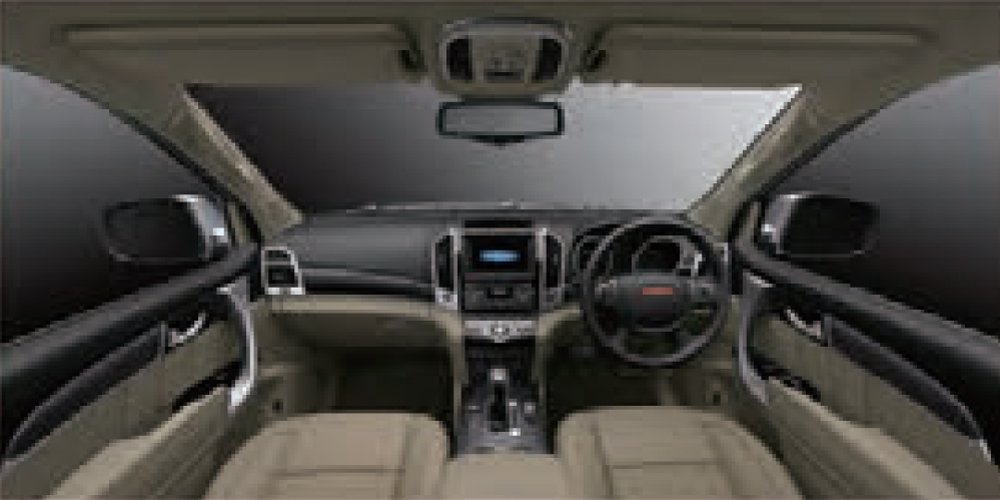 Black/ Beige Interior decoration

= Standard | 
O
 = Option | 
X
 = Not available.
The Bluetooth™ word mark is owned by The Bluetooth SIG, Inc. Not all devices will be compatible and functionality will vary depending on the device.
HAVALBangladesh reserves the right to change the information including but not limited to the models, prices, colors, materials, equipment or other specifications referred to on this site at any time without prior notice. Always consult your HAVAL Motors dealer for the latest information about a HAVAL Motors product, and its availability. E&OE.
International Media Reviews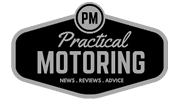 Haval has shown, with the updates to the H9, that it is listening to customers and road testers and acting on the feedback. Indeed, almost all the tweaks to this refreshed model have been led by feedback from users. And, for a brand trying to build a following that's a good attitude to have. The vehicle looks good inside and out, it's comfortable to ride in on- and off-road and it's properly capable when the going gets rough.
Isaac Bober
Journalist, Practical Motoring

The H9 was already impressive, and now it's better again. The kind of early adopters who once bought Kias and Hyundais before they were established may be drawn to the Haval, and the product itself offers a lot of ability and tech for reasonable money. It's part-urban crossover, part rugged off-roader, and part statement of intent. Would we buy one? It'd be a bold choice. But not a ridiculous one.
Mike Costello
Senior Editor, Car Advice

The improvement shown in the latest H9 is impressive. Haval mightn't be a household name just yet, but the willingness the Chinese newcomer has demonstrated in adapting its product to suit our market is commendable – as is the rate at which its product has improved. With just over a million global sales last year it's evident Haval is a juggernaut we will watch with interest. And if the progress apparent in the H9 is anything to go by, Haval's future in Australia is looking bright.
Matt Brogan
Motoring Journalist, Motoring.com.au

This is a manufacturer that is proactive in seeking & incorporating feedback to improve its cars. HAVAL has equipped the H9 with all the attributes to capture the attention of family buyers & weekend warriors. Then there's the price. With the repositioned price of the H9…., it would be remiss of any buyer to rule a line through it without having a look. The new H9 is an example of how things should be, take an already strong offering and make it better.
James Kelly
Motoring Journalist, Car Conversation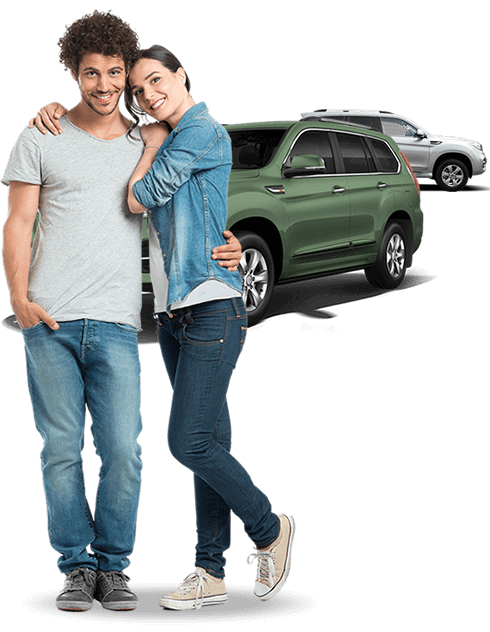 To experience the new HAVAL H9 SUV for yourself book a test drive today.
*HAVAL Bangladesh would like to keep you informed of special offers from us and/or our Dealers from time to time. Are you happy for us to retain your details to be used for this purpose? You can opt out at any time in the future by notifying us using the 'opt out' link on all communications you receive from us. To find out how your personal information will be stored, used and disclosed, please read the Privacy Policy