Special Price for All Defence Personnel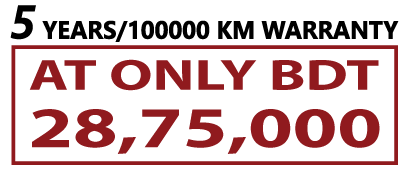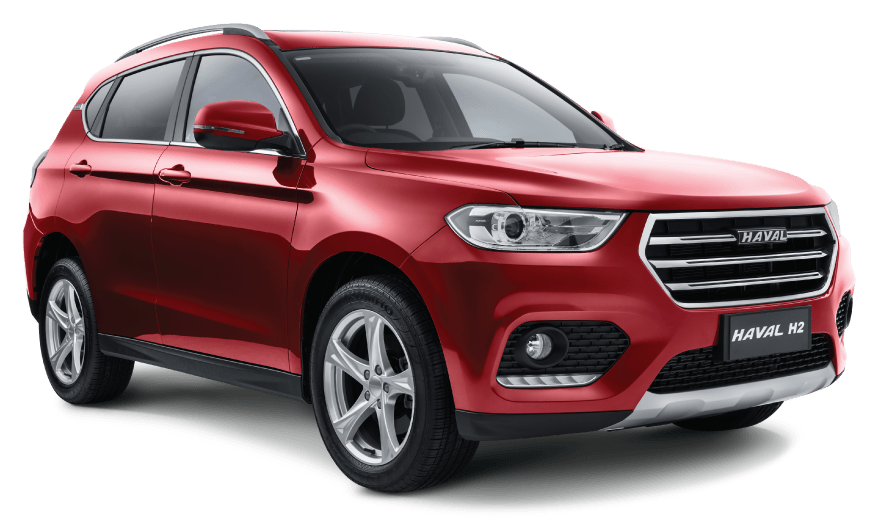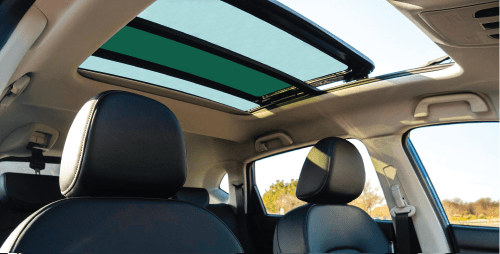 𝐖𝐡𝐲 𝐁𝐮𝐲 𝐇𝐚𝐯𝐚𝐥?
𝐓𝐨𝐩 𝐒𝐞𝐯𝐞𝐧 𝐑𝐞𝐚𝐬𝐨𝐧𝐬 𝐭𝐨 𝐁𝐮𝐲 𝐚 𝐇𝐚𝐯𝐚𝐥 𝐇𝟐
𝟏.𝐁𝐫𝐚𝐧𝐝 𝐕𝐚𝐥𝐮𝐞:
* HAVAL aims to be Global SUV leader with brand presence in 52 countries around the world.
* HAVAL has maintained the No.1 SUV sales volume in China for 9 consecutive years.
* $10 billion invested in high-tech R&D centres all over the world
* More than 5 million sales within very short span of time. The best selling SUV brand in Australia, New Zealand, South Africa, Italy. Models for Bangladesh come from same RHD factory designated for Australia.
𝟐.𝐓𝐞𝐜𝐡𝐧𝐨𝐥𝐨𝐠𝐲:
*Joint venture with BMW for technical co-operation
*Designed by former BMW design Chief Pierre Leclercq and Range Rover Chief Design head Phil Simmons
*Engineered by Toyota-Lexus ex-Chief Engineer Suguya Fukusato using Toyota technology
* Spare parts Toyota compatible
𝟑.𝐏𝐞𝐫𝐟𝐨𝐫𝐦𝐚𝐧𝐜𝐞:
* 1.5 L turbocharged engine with 6AT Tiptronic gear system, one of the most powerful in its SUV segment.
* Impressive throttle response, combined with electric power steering
*Downhill speed regulation etc will give you excellent driving performance.
*18 inch alloy wheels with Ground Clearance of 184 mm will allow you to drive under extreme conditions
* CBU; completely built unit from factory, Not locally assembled.
𝟒. 𝐒𝐭𝐚𝐧𝐝𝐚𝐫𝐝 𝐋𝐮𝐱𝐮𝐫𝐲 𝐅𝐞𝐚𝐭𝐮𝐫𝐞𝐬:
*Panoramic Sunroof, Apple CarPlay and many more advanced features that will give you an amazing ride.
* Our interiors are beautifully designed, with ergonomics, visual and tactile appeal being our priorities.
* Leather Seats, electrically adjustable driving seat & front row heated seats for a comfortable ride
𝟓.𝐖𝐚𝐫𝐫𝐚𝐧𝐭𝐲 & 𝐑𝐨𝐚𝐝𝐬𝐢𝐝𝐞 𝐀𝐬𝐬𝐢𝐬𝐭𝐚𝐧𝐜𝐞:
* Warranty of 5 year/100000 km; with a back-up of huge spares inventory
* Used by Army, Coast Guard, RAB, Ansar, NSI and also Defense Officers since 2017 with excellent feedback.
* Haval provides Emergency Mobile Service in any remote corner of Bangladesh.
* Ace Autos, with more than 25 years experience in auto industry, has highly skilled Engineers & technicians trained from China & Malaysia & service center is equipped with advanced diagnostic tools & modern equipment
𝟔.𝐒𝐚𝐟𝐞𝐭𝐲:
* Haval H2 is certified by Five Star ANCAP (Australasian New Car Assessment Program) safety.
* surrounded by six airbags to protect your family
* Rear camera assist for easy parking
*Roll-over movement control to avoid accident on high speed
* TPMS (Tyre Pressure Monitoring System)
𝟕.𝐕𝐚𝐥𝐮𝐞:
* Value for money
* The best price in the market